Yeah right, like I want to trade this guy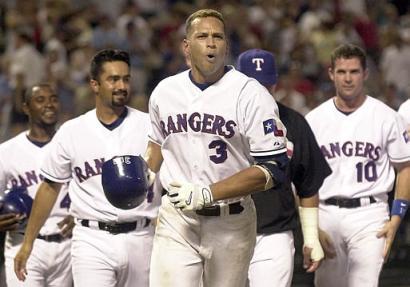 No thank you. I want to keep #3 right where he belongs, in Texas. Is he overpaid? Of course he is. But he's the best player in baseball, and I fail to see how that can be considered a liability like a lot of the national media is doing right now because he expressed a human sentinement of "I don't like losing".
For more on the Rangers, see my Rangers site at http://www.rangerfans.com.