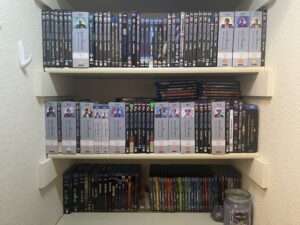 I've been a Doctor Who fan since 1983.  I've seen every episode at least once in all that time, but the one thing – the holy grail – the biggest geek level once can achieve as a Whovian is the "Full Marathon" (my term).  I've seen some fans refer to it as the "pilgrimage". It's when you watch every episode in a row.
That's what I've done.  On the 21 Aug 2021, I started with Episode 1 – "An Unearthly Child", and kept going.  One episode per day, I made it through everything the show has done, going all the way up to current.  It was a lot of episodes for sure, but it was a lot of fun.  Rediscovering ones I'd forgotten about, things I've changed my opinion on, it was a great project.
Originally, the end date was supposed to be first week of Feb 2024, but when I was in the middle of Tom Baker's run, I doubled up a bunch to bring the end of the project to 23 Nov 2023 – the actual 60th anniversary of the programme.   This page is an index of all that work – you can look up any story below, and click on it.  It will show basic facts about the story, my embedded tweets for each episode I watched, and some extra pictures I happened to like from it.

When I started this project I posted in some detail as to what I hoped to accomplish.  Now that I have accomplished it, it was a lot of fun, and I was super glad to go through it.  Although as I write this index text the day after I finished, it feels weird not to have a Doctor Who episode to watch for the first time in two and a half years.
Regarding future episodes, I will cover them, too as they happen – but in the interest of social media spoilers, I'll probably do the bulk of the writing on my blog here, and reference them from social media.
Admin note: The order of stories on this page are backwards.  The oldest stuff is at the bottom, and the newer stuff is at the top.
"Doctor Who Marathon" Collated Posts:

Doctor 14: David Tennant

For the first time in the show's history, one of the title actors returns to be.. the title actor again.  David Tennant returned to play the 14th Doctor in three anniversary specials in November & December 2023.  He was never intended to stay beyond that.  Returning producer Russell T Davies said that this isn't a ghost, or a trick or something – this is a full fledged new incarnation of the Doctor, except it will be short lived.
60th Anniversary Specials:
The Giggle (12/9/2023) – (9 Dec 2023) – 60th Anniversary Special 3 (60a.3)
Wild Blue Yonder

(12/9/2023)

-

(2 Dec 2023) – 60th Anniv Special 2 (Serial 60a.2)

The Star Beast

(11/28/2023)

-

(25 Nov 2023) – 60th Anniv Special 1 (Serial 60a.1)

Destination Skaro

(11/24/2023)

-

(17 Nov 2023) – Children in Need Special (Serial 60a.4)

Doctor 13: Jodie Whittaker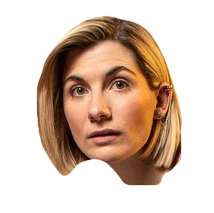 Jodie Whittaker took over from Peter Capaldi, becoming the first female actor to be the Doctor. Her first episode aired on 7 Oct 2018, and her last episode aired 23 Oct 2022.
Jodie's era saw major disruption to regular broadcast schedule.  First, her "full" series was dropped from 12 episodes that Capaldi had to 10 (plus a special).  Then for her third series, it was dropped all the way down to just 6 episodes, but that a byproduct of the Covid pandemic in 2020.  There were a handful of specials for her when her time was up in Fall of 2022.
As with all the other Doctors, I've written  writeup of her area.  You can read that here.
Series 13 Specials:
There were a series of three specials to close out Jodie Whittaker's era.  The first two were originally intended to be part of Series 13, but were kept aside for specials.  The final one was the "BBC Centenary" special as part of the BBC's overall 100th anniversary celebration.
Series 13 (Flux):
Series 13 was severely shortened due to having been made during the height of Covid 19 in 2020/2021.  It was originally due to be 8 episodes (another covid restriction), then it was reduced to just 6, with the remaining two becoming specials.  It was also decided that Flux would be like Trial of A Time Lord, where the entire series would officially be one story with six episodes, collectively called "Flux".
Series 12:
Series 11:

Doctor 12: Peter Capaldi

Peter Capaldi took over the role from Matt Smith, being the Doctor from 2014 through 2017.
Once again he had three series like the bulk of the Doctors, but during his time the show's regular airing suffered.  We had an entire gap year with just a single episode.  The show's feel had a tonal change with Capaldi – one I very much approved of (not that I didn't like it before, but I LOVED this).  The show also dropped an episode from the series. Since Eccleston was the Doctor, a series had 13 episodes plus a Christmas special. A series from Series 8 onward is 12 episodes.
Peter is the second actor to appear in the programme in another role before becoming the Doctor.
His first episode aired on 23 Aug 2014, and his last episode aired 25 Dec 2017.
As with all the other Doctors, I have an article about his era on the show which you can read here.
Series 10:
Capaldi Xmas Specials:
From here the regular broadcast schedule is lost. There was a Christmas special in Dec 2015 tacked on after the end of Series 9, but the next episode after THAT was a full 365 days later – Dec 2016.  Then Series 10 happened four months after THAT.
Series 9:
Series 8:

Doctor 11: Matt Smith

Matt Smith took over the role of the Doctor in 2010, and remained in the role through 2013.  He is my daughter's favorite Doctor by far.
He had the same three series that every modern Doctor seems to have, but in his time was the start of the show not having as regular a viewing period as it did up to this point.  Not his fault, though – just when it happened.
The show's 50th anniversary happened during his tenure.  This also marks the start of the Steven Moffat era, as he took over from Russell T Davies, who left with the rest of the production team following David Tennant's run.   Matt's era also had an enormous amount of extra scenes, prequels, and bonuses.  Some were aired, some were DVD/Blu only.  I've covered I believe all of them (except prequels).
His first episode aired on 3 Apr 2010, and his last episode aired 25 Dec 2013.
As with all the other Doctors, I wrote a wrap-up of his era, too.  You can read it here.
Final Matt Smith Specials: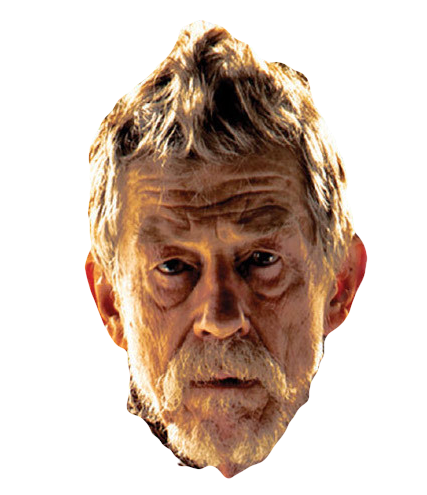 To close out Matt Smith's era in 2013, we got a couple of specials that were not part of Series 7.  One was the 50th anniversary special, and the other was the 2013 Christmas Special.  They're listed here with a couple of connected extras.
Series 7 Bonus:
Series 7 had a bunch of bonus scenes and prequels. Some of them were connected to other things (and were covered where relevant).  However, a few of them were disconnected shorts and extras. They're covered here.  There was also a Children in Need special in Nov 2013 for the TV show Call the Midwife where the Doctor dropped in on that cast, but I'm not covering it as it's 95% Call the Midwife and just a very short appearance by Matt Smith.
Series 7:
Series 7 had a very split broadcast. The first five episodes were in Sep 2012 (which itself was a delay from the usual spring broadcast), then a Christmas Special, and the remaining 8 episodes from Mar – May 2013. I'm still not entirely sure why the series was split across two years like that. There are also no multi-part stories in this series.
Series 6:
Series 5:

Doctor 10: David Tennant

David Tennant took over the role as The Doctor in late 2005, and is the modern series' equivalent of Tom Baker.  That guy who most people imagine as "The Doctor".  He IS Doctor Who to a lot of people.
His time in the role is unique.  As the tenth Doctor, he held the role for three full series plus an extra year of specials.  He will return again in late 2023 as the 14th Doctor, something that's never been done before.
His first episode aired on 25 Dec 2005, and his last episode aired 1 Jan 2010.
But for now, we'll discuss his first era here (as I write this, his second hasn't aired yet).  You can read my summary of his era here.
Series 4 Specials:
After David Tennant announced he was leaving the role, there were a series of specials made which were spread out over the span of roughly 13 months.  They comprised the end of the 10th Doctor.  From a production standpoint, they carried on with the Season 4 production codes, as we hadn't gotten to Season 5 yet, but they aren't part of the proper "Season 4".  I'm calling them "Series 4b" (in the indexes below), but that's my own invention – that's in no way official.
Bonus:
These are extras that aren't actual episodes of Doctor Who as such (and one that was from another series competely).  Because they're not tied to the series and/or stories around which they were produced, they didn't really warrant going with those series. So this bonus section was born.
Series 4:
Series 3:
Series 2:

Doctor 9: Christopher Eccleston

Doctor Who was finally announced as returning as a proper television show in 2003, with it set to air in Spring of 2005.  Some fans wanted Paul McGann to return, but it was announced that the 9th Doctor would be actor Christopher Eccleston and his companion would be played by Billie Piper. I wasn't sure what to expect because of not having regular Doctor Who for nearly 16 years at this point.  But it turned out to be "fantastic!".   It was short lived though as Chris had major behind the scenes problems with the production team and left after the one series.  But the series we got was awesome.  It was 10 stories, comprising 13 episodes, and they ran from 26 March to 18 June 2005.  Click here to read my wrap-up on the Christopher Eccleston era of Doctor Who.
Also, the production team restarted the "series". This first series was not going to be "Season 27", it was called "Series 1".  Internally, I always called it Season 27, but then I'm pedantic that way.  But to avoid confusion for site visitors, I'll label them as the production team labels them as I go through New Who.  Also, episodes were twice as long as classic episodes (Season 22 notwithstanding).  Stories were mostly just one episode now (the length of a classic series two parter). Story wise it was meant to be more of the old show, but legally/officially it was a new TV show, hence the series restart at "Series 1". Additionally, the production codes I use here are my own made up ones, as the new show didn't have production codes like the old one did. I created them based on their series and production order (this goes for both the "Production Code" on the individual pages, and for the "Serial code" on this index page you're reading now).
Series 1:

Doctor 8: Paul McGann

After Doctor Who had been off the air for about 6 years, an attempt was made to bring it back.  There was a backdoor pilot made for Doctor Who, which was a co-production between the BBC & Fox television in the United States.  It didn't fly, but we did get a canonical on screen regeneration from 7 to 8, so that was all great.  But aside for a short film made in 2013, this was pretty much it for Doctor 8, save for a couple of small cameos in specials and whatnot.  I'll cover what I can, but it will be exceptionally short.  Despite that, I still wrote a summary of his "era". Check it out.
I also called his stuff "Series 0" because there's only two stories, and he had no proper series as such, and it ties into the modern series numbering system.
Series 0:

The Wilderness Years (1990-2004)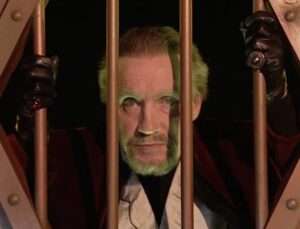 After the main Doctor Who program went off the air following the 26th series, it was a LONG time until we got proper televised Doctor Who again.  During that time there were a handful of shorts and things produced for television and/or online consumption which are generally referred to as the "Wilderness Years".   The 1996 Paul McGann TV movie is also part of this, but given his status as a full fledged primary Doctor, I'm making a separate (albeit short) section for him.
Additionally, Sylvester McCoy was still the incumbent Doctor until 1996 when he regenerated on screen, but the couple of things produced when he was still the incumbent were never part of a proper series during his era, and as such are put in the Wilderness era here.  As I get to the specials, there will be pages created for them.  There was also a video game in 1997 called "Destiny of the Doctors" which featured a lot of footage of Anthony Ainley in his final performance as the Master, but I'm not really covering video games here.
Wilderness Stuff:

Doctor 7: Sylvester McCoy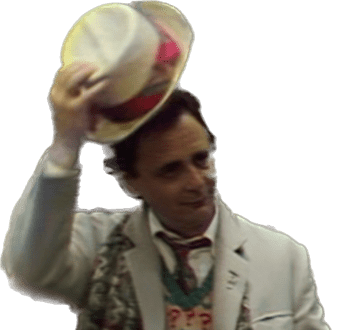 Sylvester McCoy took over for Colin Baker during the most turbulent part of the show's era.  He was the Doctor for three full seasons (such that full was in the late 80's), and remained the incumbent until he returned in 1996 and regenerated properly into Paul McGann.  Sylvester's first episode was 7 Sep 1987, and his final one was 6 Dec 1989.
His three series saw a marked increase in quality from start to finish – to the point when the show was finally cancelled in early 1990, I was quite annoyed as they found out how to make really good Doctor Who again.  Sylvester had a total of 3 series, 12 stories, and 42 episodes in his original run.
Here is my wrap-up of the Sylvester McCoy era of Doctor Who.
Season 26:
Season 25:
Season 24:

Doctor 6: Colin Baker

Colin Baker (no relation to Tom) was the sixth actor to play the Doctor on TV.  Colin's first episode was 22 Mar 1984, and his last was 6 Dec 1986.  From this point forward (including modern Doctor Who), no series of Doctor Who will have more than 14 episodes (which is what Colin's second/last has).
As with all of his predecessors, I wrote a wrap-up of his era for this overall project.  You can read that here.
Season 23 – "The Trial of a Time-Lord":
NOTE: Series 23 is one that has differing opinions in fandom. The entire series is officially labeled as a single story with 14 episodes, despite having three separate production codes, and the four segments having their own individual titles. Some consider this as four stories, but I do not. As broadcast, they are shown as "The Trial of a Time Lord" episodes 1 through 14. However, I will mention the individual story titles and production codes for brevity's sake. The idea being that I don't have 28 or so tweets embedded on a single page.  But officially this is all one single story (with 14 episodes), and the longest individual story in the show's entire run.  In addition, the episodes went back to 25 mins vs the 45 mins they were in Series 22.
Season 22:
NOTE: The episodes in Series 22 were created to be 45 minutes each, the only time in the classic series this was done. The show also returned to one episode a week vs the two per week it had been for Series 19-21.
Season 21: (continued)
The Twin Dilemma

(3/23/2023)

-

(22 Mar - 30 Mar 1984) – Season 21, Story 7 (Serial 6S)

Doctor 5: Peter Davison

Peter Davison was the fifth actor to play the title role in Doctor Who.  He played it for three series, comprising 69 total episodes and 20 stories overall.  His first episode was 4 Jan 1982, and his last (as a regular) was 16 Mar 1984.
When I completed his era, I did a summary post of his era like I've done all the Doctors before him.
Season 21:
Season 20:
NOTE: Technically "The Five Doctors" isn't part of Season 20, it is a standalone special. I am including it in the Season 20 list anyway, as it was done as part of that production block, AFAIK.
Season 19:

Bonus:
NOTE: K9 & Company was an attempt to spin off K9 & Sarah Jane Smith into their own series.  A pilot was produced, but it did not go to series. This wasn't part of proper Doctor Who, although later episodes did acknowledge the canon of events in this pilot.

Doctor 4: Tom Baker

When I completed Tom Baker's run I wrote a summary post of some thoughts having watched all his episodes.
There were a lot of them as he's the longest serving Doctor of all of them (7 seasons 178 episodes). His first episode aired on 28 Dec 1974, and his last episode aired 21 Mar 1981.
Season 18:
Season 17:
NOTE: Shada began filming, then stopped due to a strike – it was never finished.  Was unaired in its original form.  There's details about that on the Shada page.
Season 16:
NOTE: Collectively, Series 16 is known as "The Key to Time", but that title is not shown on screen. As transmitted, the six stories retained their own individual names.
Season 15:
Season 14:
Season 13:
Season 12:

Doctor 3: Jon Pertwee
Jon's first episode aired on 3 Jan 1970, and his last episode aired 8 Jun 1974.
When I completed Jon Pertwee's run I wrote a summary post of some thoughts having watched all his episodes.  You can read that post here.
Season 11:
Season 10:
Season 9:
Season 8:
Season 7:

Doctor 2: Patrick Troughton
His first episode aired on 5 Nov 1966, and his last episode aired 21 Jun 1969.
When I completed Patrick Troughton's run I wrote a summary post of some thoughts having watched all his episodes.  You can read that post here.
Season 6:
Season 5:
Season 4: (continued)

Doctor 1: William Hartnell
His first episode aired on 23 Nov 1963, and his last episode aired 29 Oct 1966.
When I completed William Hartnell's run I wrote a summary post of some thoughts having watched all his episodes.  You can read that post here.
Season 4:
The Tenth Planet

(12/29/2021)

-

(8 Oct - 29 Oct 1966) - Season 4, Story 2 (Serial DD)

The Smugglers

(12/25/2021)

-

(10 Sep - 1 Oct 1966) - Season 4, Story 1 (Serial CC)
Season 3:
Season 2:
Season 1: