Day of the Daleks
This Story: Season 9, Story 1. Production Code KKK
Overall: Story 60, Episodes 304-307
Airdates: 1 Jan 1972 to 22 Jan 1972
Written by Louis Marks
Directed by Paul Bernard
Notes
In 2011, a Special Edition DVD was released with updated special effects, newly shot footage, and corrected Dalek voices.  I will be using that version for my review.  While the original remains on this DVD release, nearly everything about the story's visual and sound is improved with the newer version.
PERSONAL NOTE: I ended up doing Episodes 3 & 4 on Father's Day 2022, as dammit, I was enjoying it a lot, and just wanted to do that on Father's Day.  I probably will do this from time to time going forward as the mood fits, as I may try and change the ending of the project from Feb 2024 to Nov 2023 for the 60th anniversary of the show.
Links
[
Wikipedia
 |
Tardis Data Core
|
SPS Historium
|
Amazon US DVD
 |
Amazon UK DVD
 ]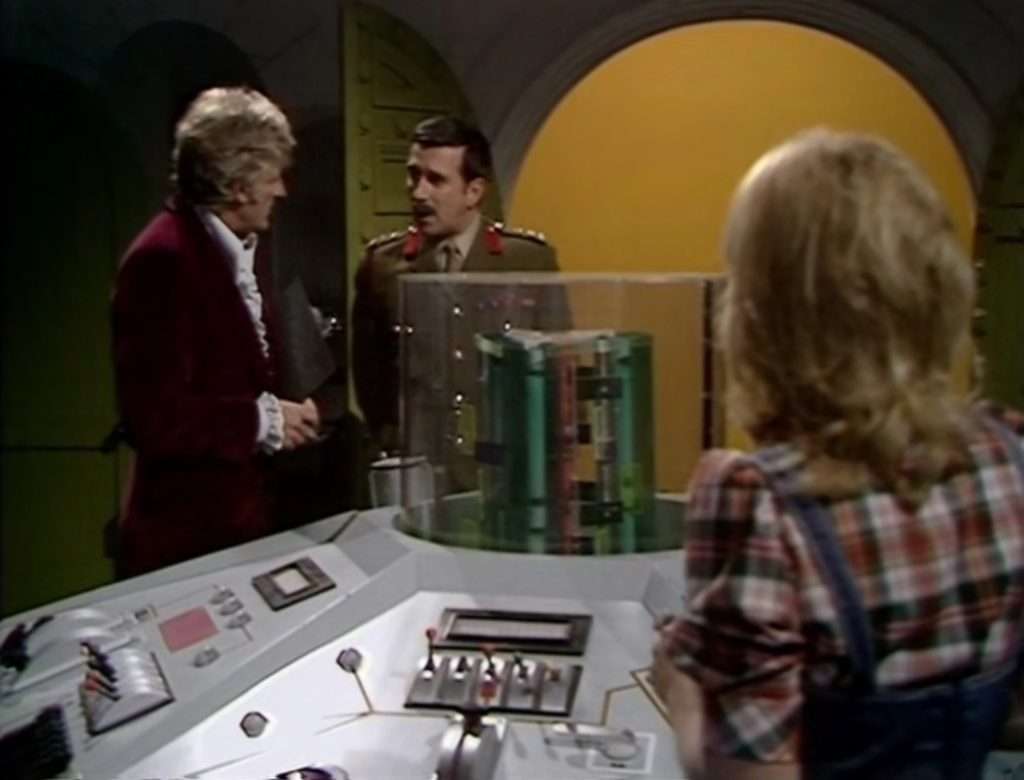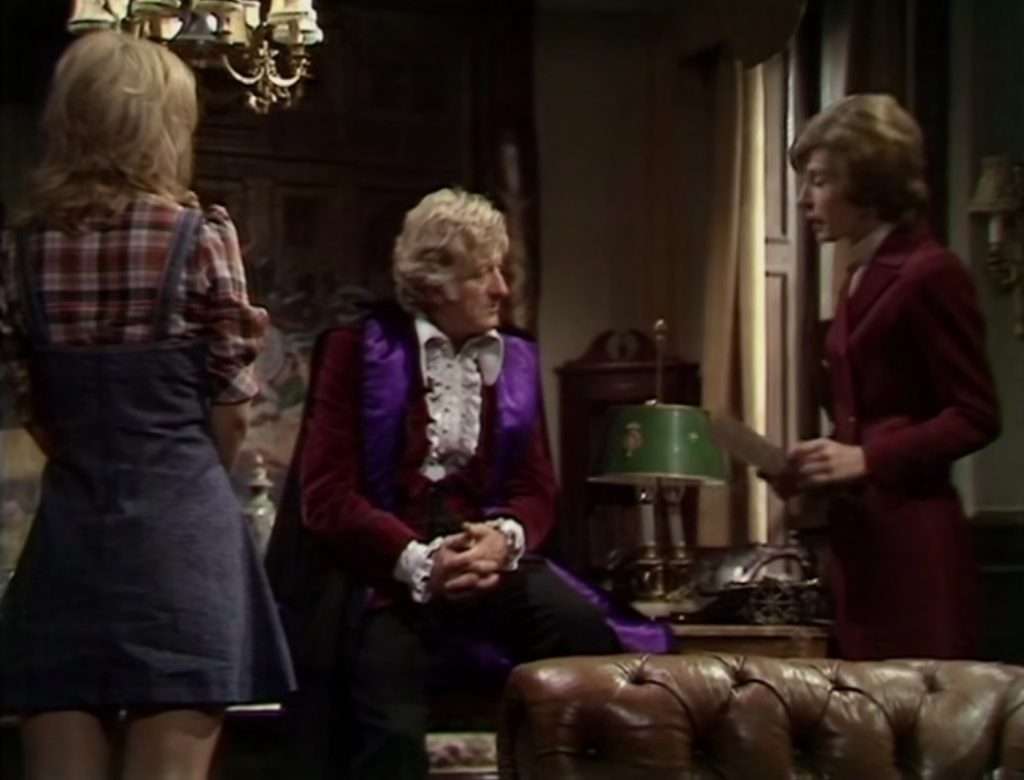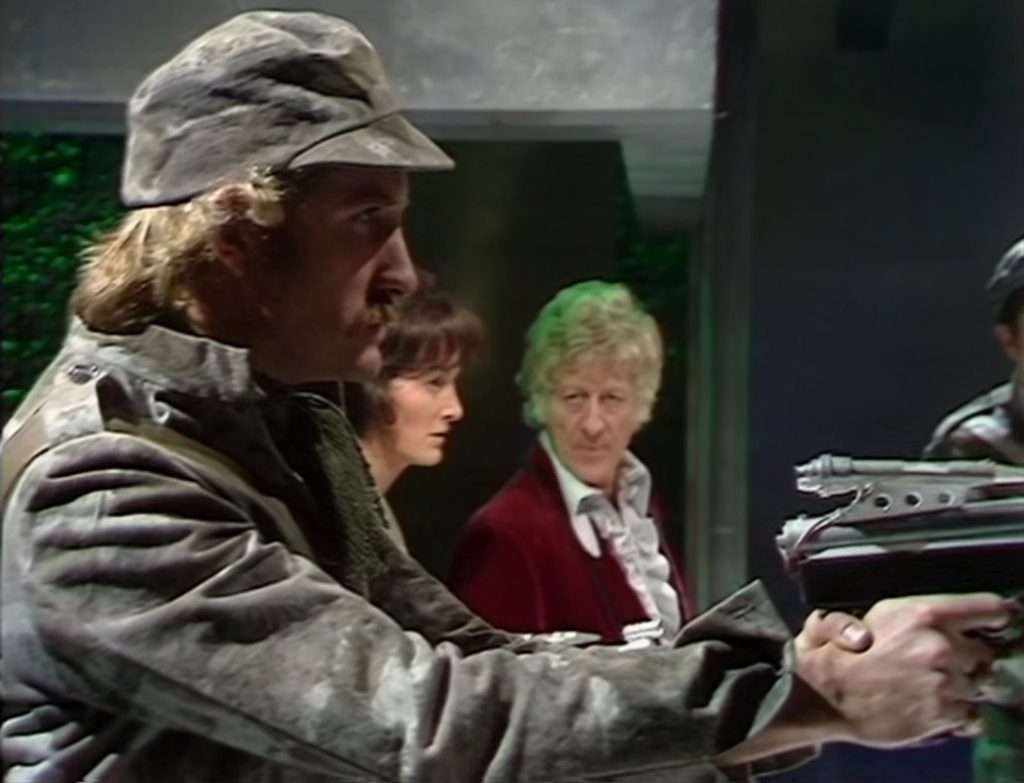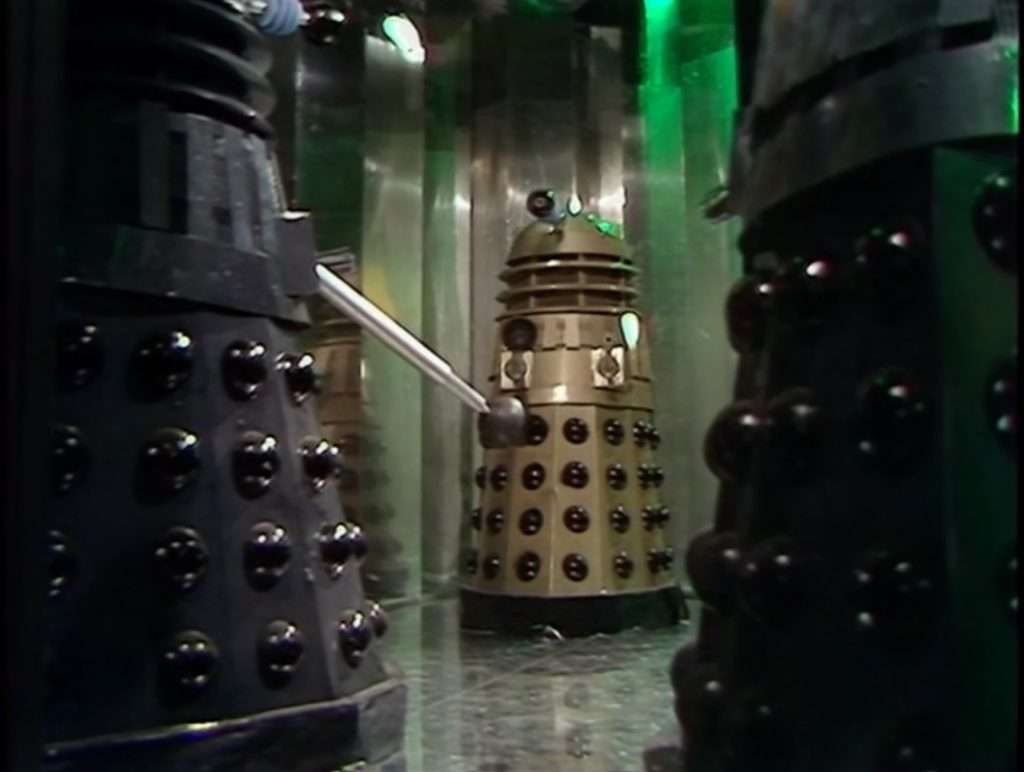 Example Video
These two clips show the same scene at the end of Episode 3 (it's the cliffhanger), but the first one uses the original special effects and voices.  The second one is the updated version.  This shows how much both the effects and voices were improved by the 2011 special edition release of this story.