Fugitive of the Judoon
This Story: Series 12 Story 4. Production code 12.5
Overall: Story 291, Episode 862
Airdate: 26 Jan 2020
Written by Vinay Patel & Chris Chibnall
Directed by Nida Manzoor
Notes
The tweets for this episode say "Episode 863" but that was a mistake, should be 862.
Features the return of John Barrowman as Capt Jack Harkness for the first time on screen since 2008's "Journey's End".
The Fugitive Doctor is played by Jo Martin, who I remember well from Lenny Henry's "Chef!" TV series as Rochelle.  Picture of her from Chef below.  Back in the 1990's I did a website about that show that's still online (beware 90's web design).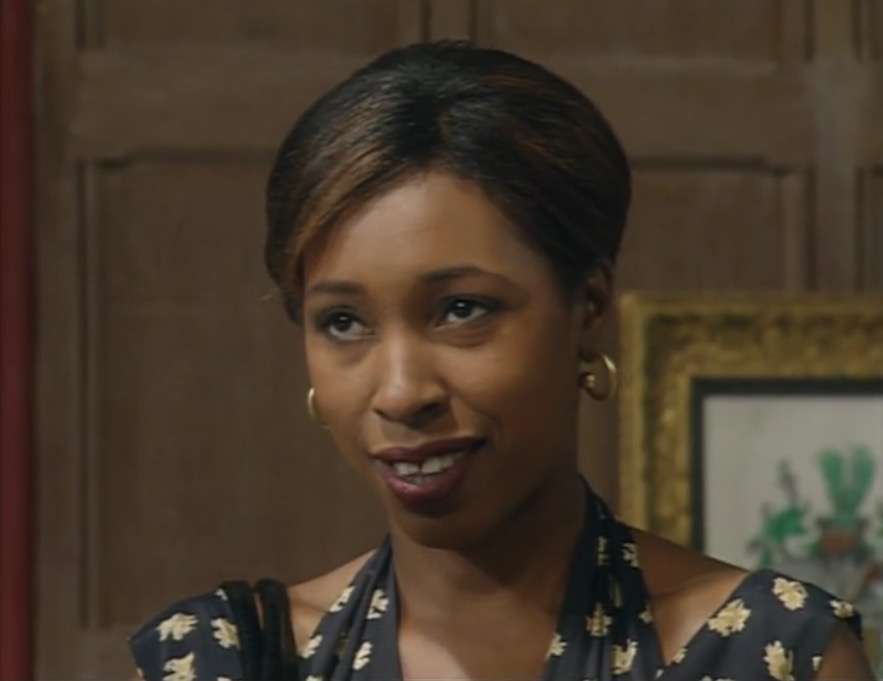 Links
[
Wikipedia
 |
Tardis Data Core
|
SPS Historium
|
US DVD
|
UK DVD
|
US Blu-Ray
|
UK Blu-Ray
]