As 2003 drew to a close, I decided that since I have this blog now, I was going to do a retrospective of some of the CD's I bought in 2003. I have a listing online of all the CD's I own here. I'm going to be moving that into my blog once I find the time to do all the formatting and whatnot. If you'd like to see my whole collection, check out that link. (UPDATE: That is no longer online)
There are some that are up there with my all time favorites I've ever bought, and some that were just "OK". For me personally, I just felt that this was a strong year for music. At least the stuff I like, anyway. :)
Having said that, here's a list of the CD's I bought in 2003 (in alphabetical order by band), and what I think of them. You can also click on any of the album covers to go to the page to order that album through Amazon.com, if you're so inclined.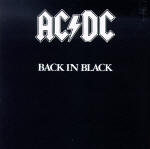 AC/DC
Back in Black Remastered
Yeah, OK – it's not a new album. Back in Black was released in 1980. However, this remaster was new, and for me, Back in Black is the quintissential rock album, besides another one on this list . Everyone should own this. In fact, I credit this album for getting me into rock. Before that I bought disco (what the hell was I thinking), and I got Back in Black. My life was changed forever musically because of that album. That's the reason I had to get it – I wanted the remastered version of one of my all time favorites.
It's by far their best album (Highway to Hell is probably next best). If you like hard rock, you should own this. You simply cannot go wrong buying this album.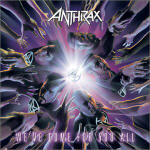 Anthrax
We've Come For you All
Anthrax is one of those bands that for a long time I never liked their albums. I liked songs here and there until their 1992 album Sound of White Noise. After White Noise, I bought their albums, but none of them really struck me as particularly good albums – it was back to being "songs" again for me. Until this one. This is Anthrax's first album since the events of 9/11. I know the band struggled for awhile with their own identity, but they decided to do what they always did, and they got a great album out of it. WCFYA is their second best album, IMHO. Tracks such as What Doesn't Die, Taking the Music Back, Superhero (my favorite), Safe Home, and the title track stick out to me. It's heavy metal, and doesn't try to be something else – like a lot of other bands do. Good stuff. However, Scott Ian really needs to shave that goofy beard of his. :)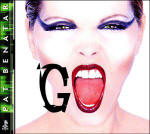 Pat Benatar
Go
It's taken six years for another Pat Benatar record to be released (not counting a plethora of live and greatest hits albums which I ignored). My wife and I went to see Pat Benatar in concert on Aug 9th 2003, and it was wonderful. They had her new album for sale (which when we were at the concert, hadn't yet been released). So I picked it up. I was a bit worried about how I'd like it because I was really into the last disc. The drive home from the concert was long enough to listen to the whole album, and it was very enjoyable – and it's only gotten better since then. This is by far one of the best releases of 2003 for me (probably only beaten out by one other). Pat's been making music for awhile now, and while her most recent releases (Go, Innamorata, Gravity's Rainbow) aren't as much like her old music, it has the added benefit of being far more mature and enjoyable music. I mean, Heartbreaker is a great tune – but new stuf fon this album like Go, Girl, Have it All, Sorry.. They're all up there – this is a deceptively good album. I cannot recommend this album strongly enough. Unless you're 14 and are into crap like Linkin Park, Eminem, and Korn, you will like this. I did.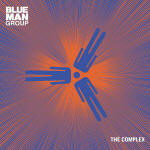 Blue Man Group
The Complex
This album disappointed me. It's not really like their first one. This one has vocals, and is an attempt (at least to me) to make their music accessible to more than just the instrumental fans they had on their first. It's not to say it's bad, it's actually well done – but I didn't personally enjoy it as much because of the change in direction. That opinion might hcange in time, but so far it hasn't.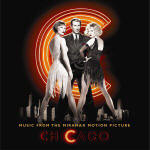 Chicago The Movie
Soundtrack
The day I went to see this movie was interetsing. It was one of those "do it because you're overdue to do something the wife wants to do". She wanted to see this – I just tagged along, and dammit, I loved the movie. Far more than I expected to. And the music is brilliant. I've always liked Jazz, and while this isn't the usual kind of Jazz I like (Dave Brubeck), this was wonderful! It was sung by the actors in the movie, and they can actually sing – it's not an embarassment. Thing is, a year later, and untold numbers of listens later, and this still sounds fresh to me -unlike a lot of other albums I have gotten in the past. This was I think my biggest surprise of the year! I know the movie was released in 2002, but the soundtrack was released around Jan 15, 2003, so it fits my criteria – barely. :)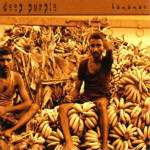 Deep Purple
Bananas
Deep Purple is one of those bands I've loved for a LONG time. They've been through many metamorphosis since their first album was released back in 1968. I've followed all their changes, and felt that the current incarnation of Purple produced one of their all time classics, 1996's Purpendicular. The follow up to that was kind of bad, so when Bananas (what a title!) was released in 2003, and more importantly without US distribution, I was expecting the worst. Figure the last one wasn't great, and long time Purple keyboardist Jon Lord left, and I couldn't buy it in the US (you can now, but when released you couldn't), I wasn't expecting much. To quote Emeril – BAM!. Purple delivers a killer album again. Looking at the picture inside, it could be called "Geezer Rock", but I have to say, It's one hell of a great album. I don't think it's as great as their all time classics "Machine Head" & "Purpendicular", but Bananas is right up there – stupid title and all. There's little that is weak here, but some of my favorites are Picture of Innocence, Silver Toungue, Razzle Dazzle, and a very uncharacteristic, but brilliant song "Never a Word". If you enjoy things like Zep, Purple, Sabbath – get this. You will enjoy it.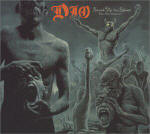 Dio
Stand Up & Shout – The Anthology
This is nothing new, at least in terms of the tunes. There's no "rare unreleased tracks" here. But what it does have for the first time is a collection of songs that Ronnie James Dio sung on in all of his well known bands. Dio, Rainbow, Black Sabbath, & Elf. Doesn't cover his pre-Elf days at all (not surprising, that stuff isn't particularly good), but it is a great way to see the logical progression in the music that Ronnie has made. In addition, it's got some great liner notes, where Ronnie talks about the meaning of all the songs on here and a short story as to what they mean to him in certain cases. If you're a hardcore Dio fan, this probably isn't for you as you have all this material anyway, but it *IS* a good cross section of his music, if you're interested in checking out a wide range of his career.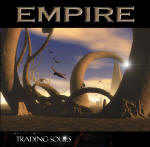 Empire
Trading Souls
Trading Souls is very much a traditional AOR album – it kind of reminds me like it belongs in the 80's. Not that it's Ratt/Poison type stuff, but it's got that 80's keyboardy style feel to it. The primary reason I have this is who sings on it. Tony Martin (M3, Black Sabbath) handles the microphone here. Two other former Black Sabbath members are here, too. Don Airey handles keyboards, and Neil Murray is on the bass. The album probably isn't the greatest one I've ever heard, but it's by far not the worst. If you're a fan of latter day Sabbath (meaning w/o Ozzy or Dio), then you probably will be interested in this because of Martin's vocals.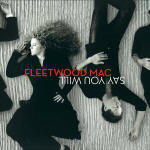 Fleetwood Mac
Say You Will
I can't really tell you why I bought this album – it initially was one of those "Oh, OK, I'll get it" without having any idea why discs. When it came out, I was intersted in that the most well known version of Fleetwood Mac had a new album out. But Christine McVie wasn't to be on the album, which means that I wasn't sure if I would like it. The primary reason I DID buy it was that it was on sale for $9.99. If more CD's were that price, I'd probably buy a lot more. Anyway, I was totally blown away. Mac will never top Rumours, but this is a damn close second. There's 18 songs on this disc, and to me the album is totally solid. I don't generally want to skip any songs when I'm listening to this until I get to track 15 or so. This is one of the best of the year. If you EVER liked Fleetwood Mac, you should try this – I think you'll be pleasantly surprised.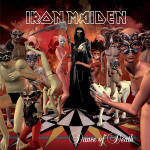 Iron Maiden
Dance of Death
2003 brought us another album from Iron Maiden. Maiden has been one of the most consistant bands I've ever been into. While I sometimes don't like some of their lyrics (particulary the stuff glorifying Hell), they certainly know how to write a tune, and a lot of my early rock influences was by Maiden. This disc isn't as great as their last one, but there's lots of goodness here – I mean Iron Maiden never really makes a Bad album. In fact, a couple of the songs here (Dance of Death & Journeyman) are up thre with the all time Maiden classics. If you're an Iron Maiden fan, you should have this. Another solid disc in a long line of solid Maiden discs.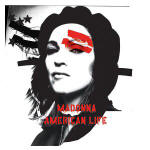 Madonna
American Life
New Madonna album. The one before this (Music) sucked. The one before THAT was brilliant. Ray of Light is to me the best album Madonna will ever write. Problem now is that I get her albums hoping that she'll match it. She didn't. Although American Life is better than Music, it's not a particularly great album. There's a few good tracks on here (American Life, Hollywood, & Die Another Day), but I can't really recommend this.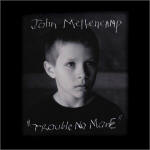 John Mellencamp
Trouble No More
John Mellencamp is one of those artists that for years I never really admitted to myself I liked. Oh, I liked songs here and there, but I never really could say "I like him". That changed around 1996, when I discovered his more mature music. The earlier stuff is still good, but the newer stuff has a more vibrant feel to it. This album however, is nothing like his previous albums. It's a (mostly) cover album of OLD rock songs. Mostly stuff I"ve never heard of, so it sounds like an album of new material, yet doesn't at the same time. It definitely is his most "raw" album, it's not as produced as his usual albums are. I admit this probably won't be everyone's cup of tea, but if you like acoustic rock, you'll probably like this.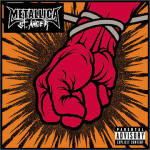 Metallica
St. Anger
Metallica is one of those bands I've been into for ages, and automatically buy everything they put out. This was their first album after the post Napster fiasco, so I was curious to see what they'd do. Well, they included a concert DVD in with the CD in some nice (but unnecessary, IMHO) packaging. It had an oddball but nicely put together booklet – and it sold for awhile upon release at $9.99. A great value. The tunes themselves are a more stripped down sound than the last several studio albums. This sounds to me like the first couple of albums again, but with slightly better production values. Not like the glossy values of the last few albums, this has an edge that seems to have turned off some Metallica fans, and I don't know why. Most who don't like it don't like the last few either claiming it doesn't sound like real Metallica. Feh – Metallica is what the boys want to be. Don't want to like it – fine, but don't like it for the right reasons. There's a lot of VERY HARD VERY FAST stuff on here, and I for one hope that they don't take another 5 or 6 years to come out with another album!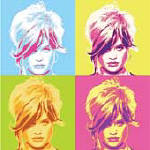 Kelly Osbourne
Changes
After hearing Kelly in the studio recording this on the Osbournes TV show, I was afraid that this would be horrible – the voice in the recording studio was painful to listen to. However, this album is nowhere near the train wreck I was anticipating. It was surprisingly decent. Is it the greatest album I own? No. But it's got some decent songs on it – and is not something I'd listen to just once for the novelty of it. I'd actually listen again. Again, I can't say it's the best thing I own, but it's definitely worth a spin or two. It's kind of like "punk lite" – at least that's what my opinion is calling it. Changes is really nothing more than a repackage of her 2002 "Shut Up" album with a few extra songs on it. If by chance you happen to have Shut Up, you don't need this, unless you want the cover of Changes by her and her dad. :)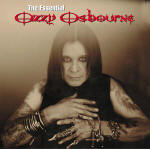 Ozzy Osbourne
The Essential Ozzy Osbourne
Not much to say here. A two CD greatest hits from Ozzy. The two negatives here are the songs from the first two albums are the versions from 2002 that were re-recorded (so they're not the original), and Ozzy has totally ignored (and deleted too) his 1986 album "The Ultimate Sin". Overall, the tunes that are here are good, but these two problems aside keep it from being a definitive collection for me. The only reason I even have it is that I got it for free from my connections running black-sabbath.com. :)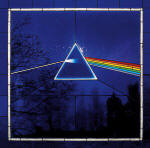 Pink Floyd
Dark Side of the Moon SACD
What more needs to be said about this album? This is Pink Floyd's most recognizable album (although the Wall is close behind it), and contains much of the band's greatest output. It is a landmark album in every way. I've always felt that this album is a required purchase by anyone who claims to like rock music. There are NO weak points on this album at all – it's absolutely brilliant from start to finish. If you don't have this, get it. NOW. This is the new 30th anniversary edition of the album. It's got a brand new 5.1 Surround sound mix which sounds absolutely PHENOMENAL – provided you have a Super Audio CD (SACD) player. If you don't, still get this, because it's a "hybrid" disc – it will play in both SACD players and conventional CD players. The standard mix sounds better than my old CD which has been retired. If you're a Floyd fan, this is an absolute must have, even if you already have the old version. When you buy it though (if you don't use the link here), make sure you get the right version. The new one is this blue covered version.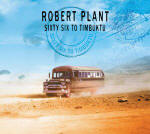 Robert Plant
Sixty Six to Timbuktu
Double CD greatest hits for Robert Plant. Well, the first CD is a Greatest Hits CD and the other is "oddball" Plant stuff – weird covers, and songs from pre and post Zep. If you're a casual Plant fan, I suspect you won't care for disc 2 at all. One glaring omission from the Greatest Hits CD, he did NOT include "In the Mood", which is one of his best songs – really shocked that's not there. Still, he did pick up one of the Honeydrippers songs which was a surprise. It's a hard call in terms of recommending, as both discs aren't greatest hits stuff – only one is.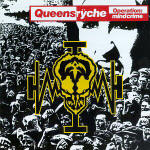 Queensryche
Operation Mindcrime Remaster
Well, this is it. Ryche's best album. I said it back in 1988 that this was the best album they'd ever record, and as I write this in 2003, that statement holds. Mindcrime is brilliant, a concept album that works, the music stands alone when it has to, and works as a story when listened all the way through. The lyrics are great, the music is spectacular, and every song is a 10 for me. This is one of my Top 5 albums of all time by any band – and is definitely what I consider to be a "Desert Island" disc. Get this. NOW! This remaster was released in May of 2003, and has two extra (and useless, IMHO) tracks added on, but the base album is still just as great as it was 15 years ago! I cannot recommend this album highly enough!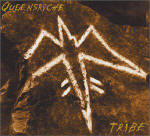 Queensryche
Tribe
I've been a Queensryche fan for a long time, and always eagerly look forward to a new Ryche disc. Problem is that they've turned into one of those bands for me where I only like a couple of songs, and the rest of the album mostly bores me. This follows the same pattern. Queensryche's first new studio album in four years finds the band partially reuniting with former guitarist Chris DeGarmo. He's not fully back in the band, but did write for the album. And, it seems like the last few studio Queensryche albums. A few good hard tracks early on, and the rest seems like ballady stuff. I do like a lot of tracks on it (Open, Losing Myself come to mind), but I can't say I recommend this, especially with Operation Mindcrime right above it on this list, which I do recommend. :)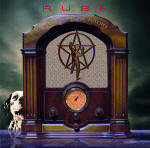 Rush
The Spirit of Radio 1974-1987
Greatest Hits Rush CD. If you have all the previous Rush discs, you don't need this. I only got this because I didn't have most of the earlier Rush on CD, and I thought this was a good way to pick up some of the older songs on CD.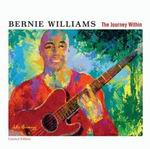 Bernie Williams
The Journey Within
This was an odd one for me, and was the last album I bought this year. Bought it on Dec 30th from the iTunes store. :) Bernie Williams is the long time center fielder for the New York Yankees. As has been documented the last couple of years on This Week in Baseball, he can play the guitar. He finally put out an album. It's a smooth jazz album. It's not like Kenny G kind of smooth, though. This shows Bernie's latin roots, and has a nice feel to it. I don't think it will be everyone's cup of tea, but I enjoyed the playing of his I heard on TV from time to time, so I picked it up.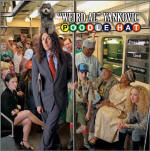 Weird Al Yankovic
Poodle Hat
And finally we come to Weird Al. I've been listening to Weird Al since his first album was released back in 1983. I buy all his albums, so this pickup was a no brainer. His parodies are still extremely strong, but what's interesting is that since he generally parodies current music, on his last few albums, I haven't known many of them, as I avoid music radio like the plague. His originals have also been hit or miss over the years, although his last album had several good originals. This album has great parodies, and some good originals and one great one (Hardware Store), but overall it's a good Weird Al album, not a great one. Howver, the parodies are awesome, just the originals are just "eh". I know a lot of people like Weird Al, but don't buy his albums. Shame, as there's a lot of funny stuff here.
Well, that's it for my summary of the CD's I bought that were released in 2003. There's some really brilliant stuff here (Benatar's Go, Mac's Say You Will, the Chicago soundtrack), and a lot of other really good stuff, too. If you end up buying something because of what I wrote here, or hell, even listened to it without buying it, drop me a line, I'd like to hear from you about it.