I've been a Mac fan now since I got my first one in the fall of 2015. After a lifetime of being a Windows guy, I jumped ship, and had little to no learning curve. Don't want to go back. I've gotten quite used to the way Macs do things. It's for that reason that I'm writing now.
Their latest operating system update (macOS Catalina v10.15) is out. Overall, it's a great upgrade, with many new things that are quite helpful. However, not everything is good. For some inexplicable reason, there's three things that I've noticed that they've changed/dropped from the system that really degrades the overall experience to me – and that is the strongest thing for me with Macs. I'm not talking about bugs, I'm talking about intentionally changed or removed features here. I'm sure there's more things, but these are the only ones I've noticed that have affected my regular usage.
Wanted to jot down a couple of things that I noticed that affected my workflow in a negative fashion, and why they're an issue to me – and it's not just me foaming at the mouth.
1) The "Image Scan" app used to be able to set its target as "Photos.app". You apparently can no longer do this. It was quite nice to scan the photo and have it just be available in the Photos app. Now you have to scan to a temp directory, manually import it into Photos, then delete the temp copy. I have zero idea why this feature was changed for the worse, it is a very inelegant way of doing things and goes against Apple's mantra of "It just works".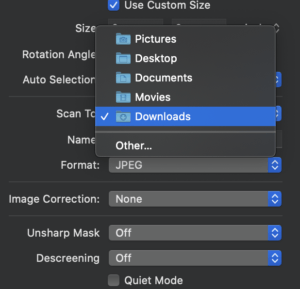 2) iOS Backups: You can't keep track of them now (with friendly names) without plugging a device into your computer.  You can browse to the directory they're kept in Finder, but they're not human readable, it's a string of gibberish.  Prior to Catalina, you can maintain your device backups inside iTunes settings area.  You can't do that now in the device management area of Finder without having a device plugged in.  This isn't a huge problem, it's just an annoyance.  Still, it's an interface step backwards.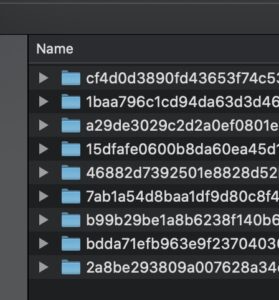 3) Column Browser in iTunes.  This is the most egregious one of all.  I always used this to navigate my collection, which is fairly extensive.  It's far faster to find things in iTunes (yeah, I know it's not called that anymore, long time habit) this way.  So much faster.  This is a major affront, and has lessened my use of listening to music this way.  From the responses on Twitter, I'm also by far not the only one that feels this way.  I've seen a few petitions online to bring it back.  It's by far the worst change in anything.
This picture is current, but since it's not in macOS anymore, I had to jump on my Windows machine and take a screenshot there.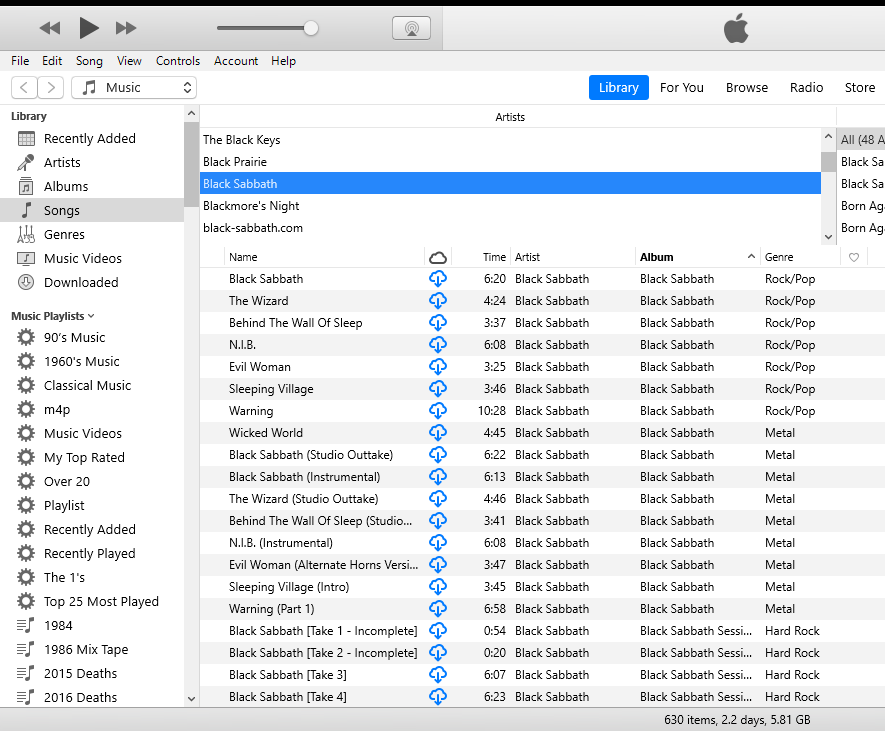 4) Deleting in Photos App.   I've got a collection of over 100,000 photos in the mac's "Photos" app.  All but 3,000 of them are sorted into directories, and folders, and whatnot.  I'm well versed in how to use this.  However, in Catalina, the new version introduced something annoying.  Since I have over 100k of photos all in folders, if I want to delete one of these, they've made it a pain.  It used to be easy.  You'd right click, and delete.  Well, you can't do that anymore.
If you try to right click on a photo in "Photos", and said picture is in a folder (which all but the newest photos for me are)…  you no longer are allowed to delete the photo!  The delete option is gone.   What you have to do to delete one now is right click on it, and remove it from the folder.  Then go to find the photo again, and delete it from there!   How annoying.
I created a smart album called "Pics with no album", as that's an option, and I have to go there, right click, and delete.   That's a pain in the ass, and they introduced a really annoying step in order to delete photos now.  I shouldn't have to have to take multiple steps to delete a photo from my collection like that.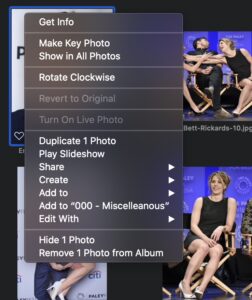 4) Reminders App Force.   There used to be a way before Catalina to go to the terminal app, and issue a command that would bring up a debug mode in the reminders app.  The only reason I used this is it gave you a "Refresh" command that isn't normally there under regular circumstances.  I used that all the time – and when I upgraded to Catalina, the refresh command was gone, and subsequent attempts to bring it back with the same terminal command have no effect.  This isn't a dealbreaker, but I would have liked to have kept that.
Overall macOS Catalina is a great operating system.  I enjoy my Mac a lot.  However, these things get in my way, and now I have to stop and think about these things, when I would just do them without doing so before.  These items I listed above are things I really wish would be changed back.