Tonight I completed the collection of State Park Quarters and polished off the collector's book. If you didn't know the US Mint ran a program called "America the Beautiful Quarters", and there was a quarter design produced for each of the 50 National Parks, as well as one for each of the 6 US territories (Guam, etc). The 56th quarter was released recently, and I finished the series off.
The first quarter (Arkansas' Hot Springs National Park) was released on 26 Jan 2010, and the last one (Alabama's "Tuskegee Airmen National Historic Site") was released on 4 Jan 2021.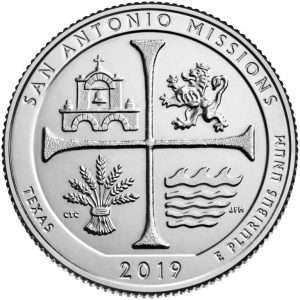 Given the general move to a more digital payment way of life by me, I didn't see nearly as many quarters in the wild as I did the last time I did this with the State Quarters. But still, I managed to get all 56 tonight.
I wondered what they'd do next, so I decided to look into it. Starting new, the obverse of the design will revert back to the design it had before the State Quarters series (1999-2008). The reverse will be a new design depicting George Washington crossing the Delaware river. That will be issued starting on 4 April 2021.
After that, a new series will start in 2022 and run through 2025. That series is called "Prominent American Women". It won't have as many as the previous series. From what I read about it, this American Women series was created to commemorate the 100th anniversary of the Constitutional amendment granting women the right to vote. After that there will be a special one year series for the United States' Semiquincentennial (250th birthday). Finally, following that will be a series from 2027-2030 depicting youth sports, including a half dollar design for the paralympics.
There is no known pictures of the three upcoming series as I write this on 15 Mar 2021, nor do we know who/what will be on them.  If there was, I'd include pictures.  Bottom line – the quarter collecting will continue unabated. :)
As a side note, the actual bill to do all this extra quarter stuff was "H.R. 1923", and was signed into law by President Trump on 13 Jan 2021.