This past Sunday we saw another regeneration episode of Doctor Who.  That was Jodie Whittaker's "The Power of the Doctor".  It wrapped up her somewhat controversial era.  I'll write more about that when I finally get to her stuff in my #DoctorWhoMarathon project.  I'm not here to write about that, I'm here to write about what's coming forward.  There is kind of a big spoiler about the end of the Whittaker regeneration episode. If you don't want to know that, I suggest stopping reading this post now, although it's not the main thrust – I'm mostly talking about distribution.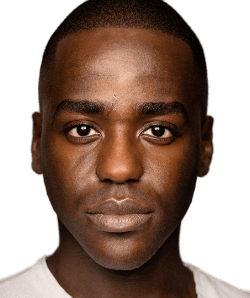 Anyway, it was announced today that all new episodes of Doctor Who from this point forward will be distributed on Disney+ Worldwide.  With the exception of the UK, where it will remain on the BBC (as it should, IMO).  But for everyone else, it's in the house of mouse now.  A few thoughts about that.
I've been a fan of Doctor Who now for 40 years (as of next year).  While I've always adored the show, and thought it popular at times, it is after all – let's face it – a niche show.  Not the kind of thing that I would expect to see on a major thing like Disney Plus.  I'm seriously shocked at this news.  The Disney Plus logo below just blows my mind.
As far as I can tell, Disney has no input into the making of the show.  They're just a distributor for it.  That's not unheard of, Disney+ distributes programs that they don't make/control, so that's not a shock.  The new Doctor Who stuff is being made by the "Bad Wolf" production company in Wales along with BBC Studios Productions.  Bad Wolf is owned by Sony, so there will be some money put into this, I would think.  Bad Wolf is led by people who were responsible for the re-launch of Doctor Who in 2005.  So it's not new people or people who don't know what they're doing – this will be good stuff.  With money to back it and good distribution.
That's a win, IMO.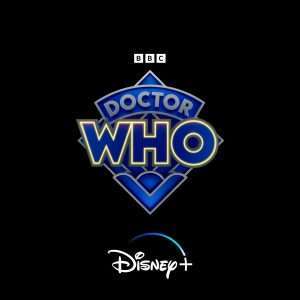 The only thing is we have to wait some time for it.  The next new episode of Doctor Who isn't going to b e until November 2023.  There are going to be three special episodes that month because that is the same month the show's 60th anniversary will be.  After those specials are done, the first "proper" episode of the next Doctor, Ncuti Gatwa will be on 25 Dec 2023.
The press release announcing all this stuff says "The new episodes will premiere on the BBC and Disney+ beginning in late 2023 for fans all over the world".  It's expected that this is referring to these new episodes that go forward from Nov 2023.  The episodes of "New Who" from 2005-2022 are an unknown.  Those are caught up in a distribution deal with BBC America and/or AMC+ or HBO Max.  It's a bit of a mess there. I'm unclear what happens with these episodes.
Classic Who wouldn't be part of this (as far as I can tell) as that has many other distribution deals in place.  I doubt Disney+ would want to pay to buy those out as it's probably minimal impact for them.  I mean there's still the old school PBS deals in the US, plus I know it's 24/7 streaming on PlutoTV, it's on a syndicated network called "Retro TV", it's on Britbox, and probably several others I can't think of right now.
Would I love all of Doctor Who – classic and new all together, I can't see where Disney+ would do that.  Still, all of this is good news. I'd love to see it sooner than later, but this is a bright distribution deal, one that I can't recall the show having in some time – if ever.
Here's a few promotional bits surrounding this news today.  First is a full press release and story from the BBC Doctor Who site, and the other is a quick video showing off the new logo.  Check it all out.  Good stuff.