Dimensions in Time
This Story: 30th Anniversary Special. Production Code C280X
Overall: Not counted in episode and story count due to unique status
Airdates: 26 Nov 1993 – 27 Nov 1993
Written by John Nathan-Turner & David Roden
Directed by Stuart McDonald
Notes
This was the final televised story produced by John Nathan-Turner.  It was also the only story he ever got a writing credit on.  It is generally considered non canonical, although there has never been a formal statement of its canonicity made as far as I know.

Was the only Doctor Who story ever made in 3D.  It has never been officially released on home video.  Given it was a charity piece, and nobody got paid for their services, it cannot be released on home video as far as I am aware.
Links
[
Wikipedia
 |
Tardis Data Core
|
SPS Historium
]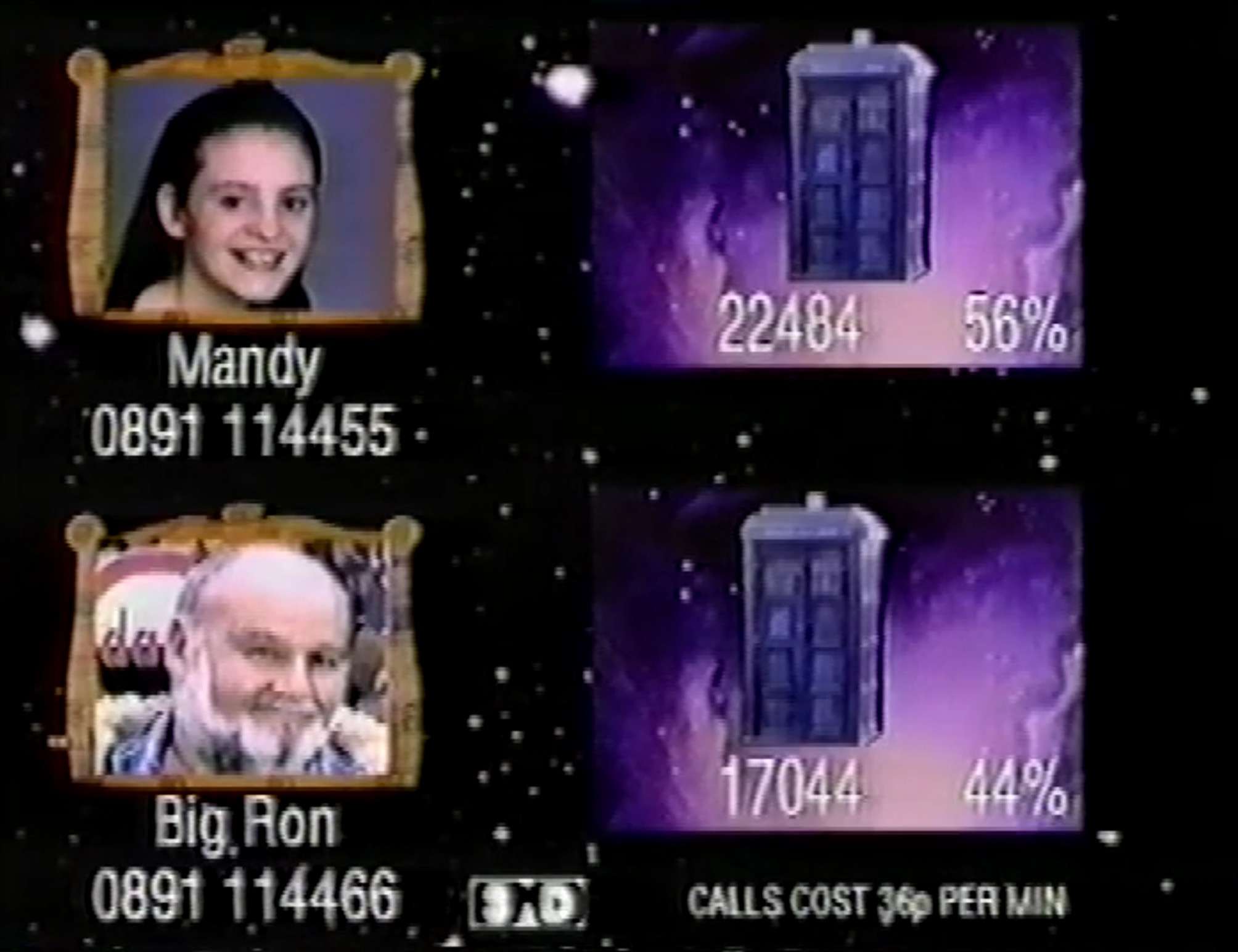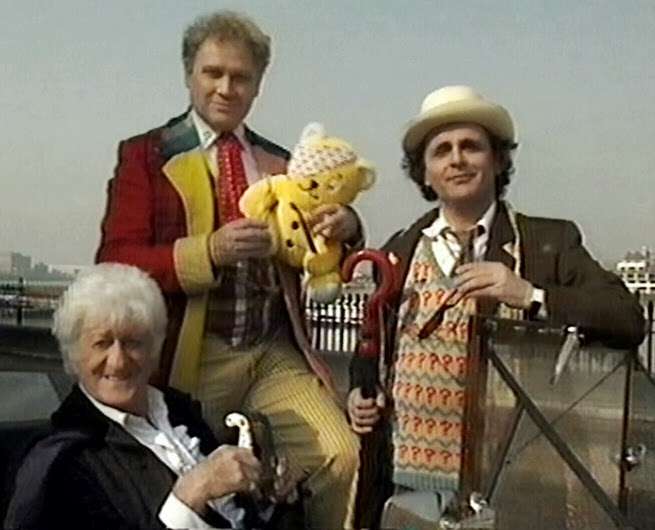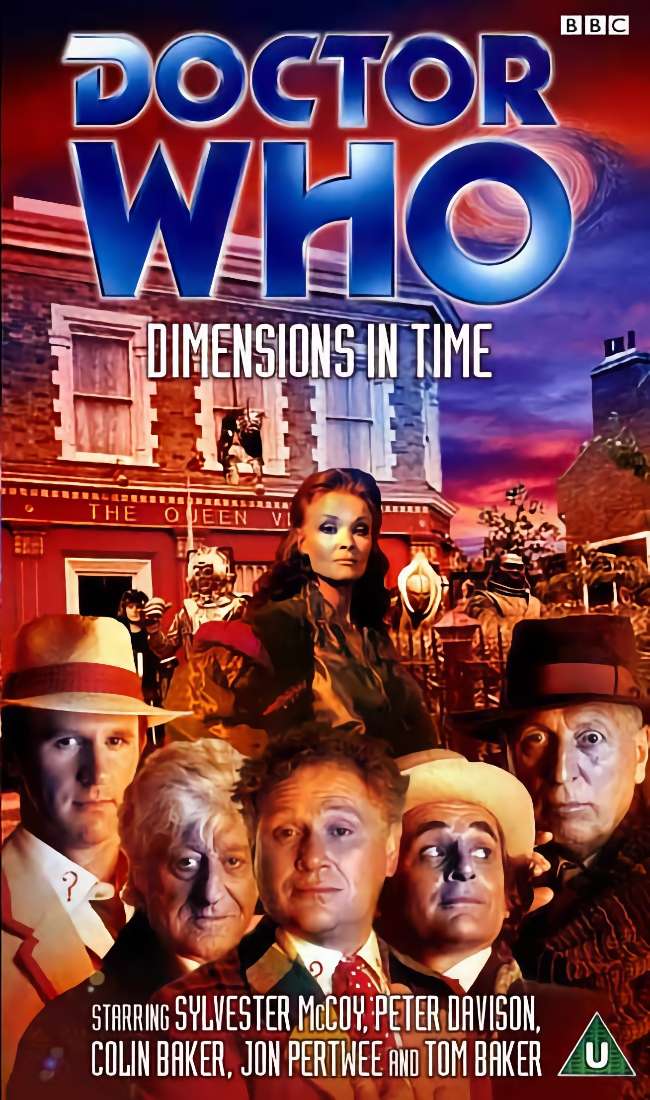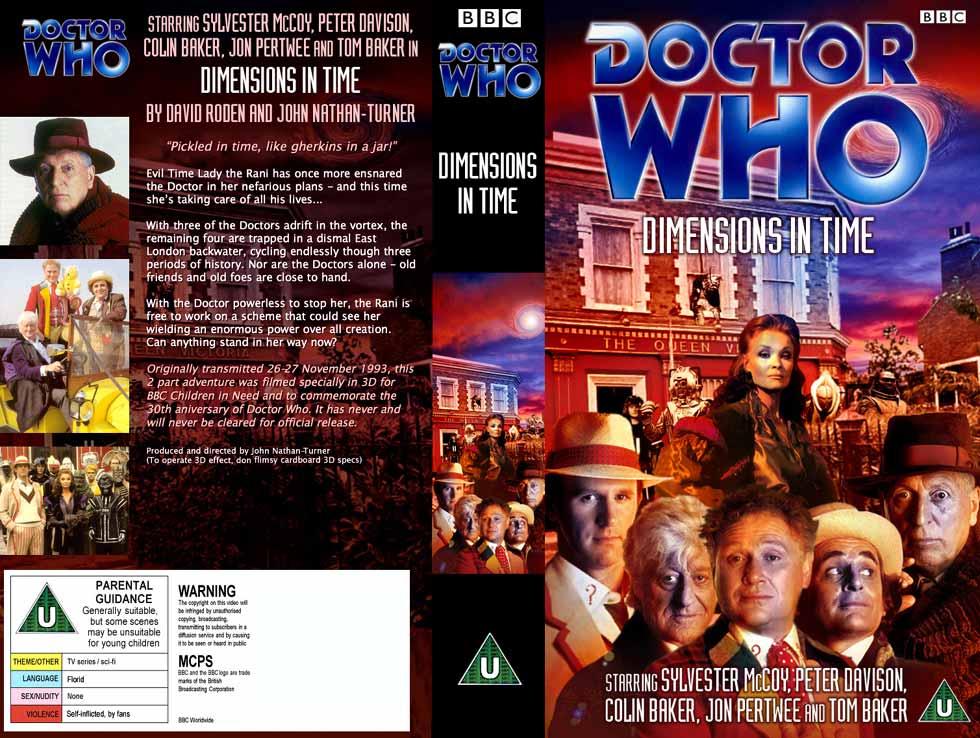 …and a bonus tweet that isn't mine, but super fun….