I was a child of the 80's, and in the early/mid 80's one of the biggest powerhouses there was at the time was Quiet Riot.  Technically the third Quiet Riot album, Metal Health came out in 1983, and good God was that a massive album.  There was a lot to like on that album, but the two songs most people know Quiet Riot for came from that – Bang Your Head (Metal Health) & Cum on Feel the Noize.  They put out three more albums that decade before splitting up for awhile.  They got back together a few years after that, and have stayed together since, except for a few years when original singer Kevin DuBrow died.  What most people don't know is that there continues to be new Quiet Riot music to this day, and that's what I'm writing about.  There's to be a new studio album released by Quiet Riot on Nov 8th.  It's their 14th overall, entitled "Hollywood Cowboys".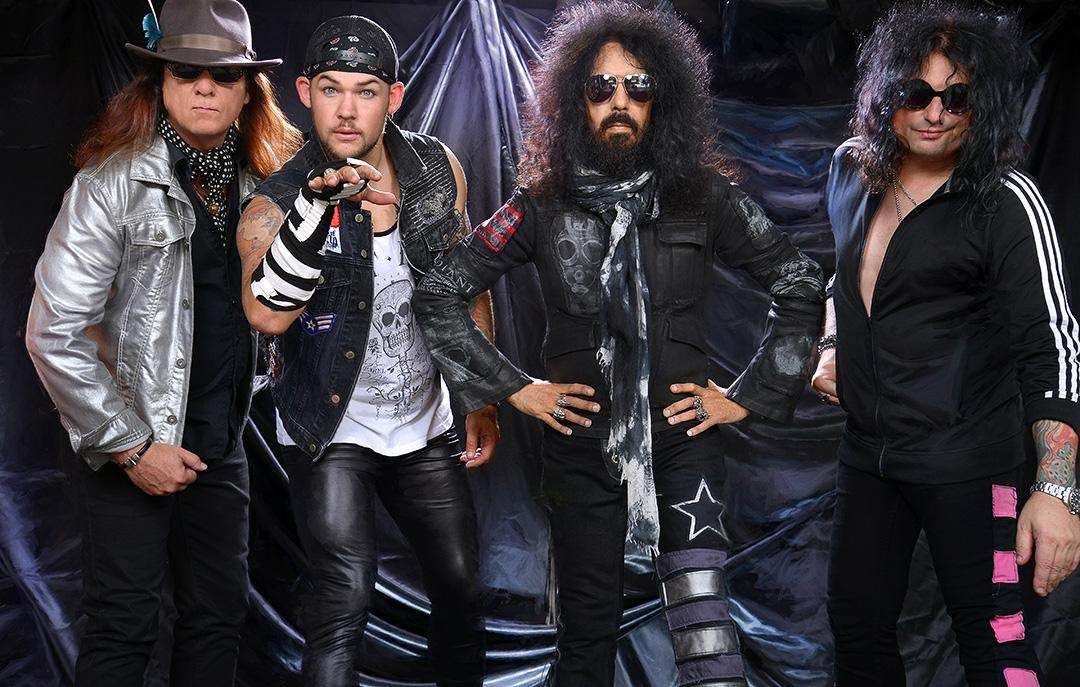 The picture above is the Quiet Riot that created this album.  They are (L-R):
Chuck Wright – Bass
James Durbin – Vocals
Frankie Banali – Drums
Alex Grossi – Guitar
This is the same version of Quiet Riot that produced the previous album too (Road Rage).  That was excellent, and when I saw on FB a few months back that Frankie and the guys had been working on a new album, I was excited.  I liked Road Rage – a lot.  So a followup with the same guys was definitely of interest.  One thing I frequently hear about current Quiet Riot when I do hear about them is "who is in the band now".  Well, the guys in the band (mostly) have been there awhile.
James Durbin is the newest, having come on board when the last album was still being put together, so he's only been there since around March of 2017.
Chuck Wright has been in and out of Quiet Riot over the years, going all the way back to the Metal Health album, having played bass on a couple of tracks there. Wright has played bass in full on four studio albums (Quiet Riot III, Down to the Bone, Road Rage, & Hollywood Cowboys), as well as having partial appearances on three others (Terrified, QR10, & Metal Health).  He's been consistently in the band now since 2006, so it's been over a decade.
Alex Grossi has been in Quiet Riot since 2005, having appeared on the subsequent studio albums from that point (Rehab, QR 10, Road Rage, & Hollywood Cowboys).  So it's been over a decade consistently for him as well.
And then there's Frankie Banali who has been on every studio album by Quiet Riot since 1983, and other than a short period in the early 90's been in the band all that time.   So there's some cred here.
Those of you who don't know, I run a Black Sabbath fan website at www.black-sabbath.com and due to that I got pre-release access to the album, so I'm writing this from having heard it.  Despite being able to get it for free from the label, as well as getting it from streaming services, I still bought the album with my own cash, that will arrive later.  I believe in supporting bands I like, and in 2019, bands don't make a ton of money off recorded music anymore.  So bands that I like from my earlier days that are still out there I believe in supporting – this time I bought the vinyl of Cowboys – and I don't even own a record player anymore!  I've listened to the album a few times now, and it definitely gets two thumbs up for me.  Before I get into specific track comments, I wanted to point out that there have been a few videos released for the album.  Two are audio only tracks from the label, and the third is a full on conceptual music video – like we used to get back in the 80's.
The songs are "Don't Call it Love", "Heartbreak Alley", and the conceptual video is "In the Blood".  Check 'em out:
The Tracks
Here's a full track listing for the album..
Don't Call It Love
In The Blood
Heartbreak City
The Devil That You Know
Change Or Die
Roll On
Insanity
Hellbender
Wild Horses
Holding On
Last Outcast
Arrows And Angels
Some of my favorites are "Don't Call it Love", "Heartbreak City", "The Devil You Know", "Insanity", "Holding On" & "Last Outcast".   That's a lot for "favorites" – so I guess I really like the album?  :)
However, my favorite overall song might be one called "Roll On".  It has a great slow blues feel to it.  I *REALLY* liked this one.  If you know the Black Sabbath catalog, the song "Heart Like a Wheel" springs to mind when I hear this.  I listened to Roll On three times in a row on my first listen.  I usually never do that on first listen.  My advance copy is a DRM'd streaming copy, I can't wait for the final release of this so I can listen in my car – where I do a lot of my best listening.  It's an amazing song!!
Some thoughts on others: "The Devil That You Know" is one of my favorite types of song… a short, to the point, fast rocker.  Has a nice choral background sound to the vocals, too.  "Insanity" is a similar feel – nice screaming by James, there, too.  "Heartbreak City" has that traditional Quiet Riot sound to it.  "Last Outcast" has a nice guitar solo from Alex, along with what I can only describe as "marching beat" to it.
There's little I dislike on this album. That might seem like a cop-out, but Frankie's pre-release press called it a varied album. That's certainly true. I don't want to write 5,000 words here, so I'll sum it up by saying there's several different styles of music. It's not just that "Quiet Riot" sound you know from Bang Your Head. That's here, too, but there's other stuff. In some ways it reminds me of their final album with Kevin, "Rehab".  Rehab, for my money, is the best Quiet Riot album, bar none.  But Hollywood Cowboys is excellent as well.
If you were the kind of person who checked out of Quiet Riot after "Metal Health" & "Condition Critical", it might be time to check back in.  There's a lot to like here.  If you are someone who has been with Quiet Riot through the years – through "Down to the Bone", "Alive & Well", "QR 10", & "Road Rage", then you know what to expect.  Hollywood Cowboys is the latest in a long line of solid Quiet Riot albums.   Go get it.  You won't be disappointed.

You should buy this album.  Don't (just) stream it.  The artist gets jack shit from that.  Frankie has posted pictures on social media of his total Quiet Riot income from the various streaming services, and it's a joke.  Buy the CD.  Artists who are still around who still make quality tunes deserve your support vs the fraction of a penny you're giving them by listening just on the streaming services like Spotify.  I love said services, I use them myself.  But for things I like this, I buy the tunes. too.  Perhaps I'm old school there, but I feel I should.  You should, too.
iTunes [ Digital Purchase ]
Amazon US: [ Compact Disc | Vinyl | Digital Purchase ]
Amazon UK : [ Compact Disc | Vinyl | Digital Purchase ]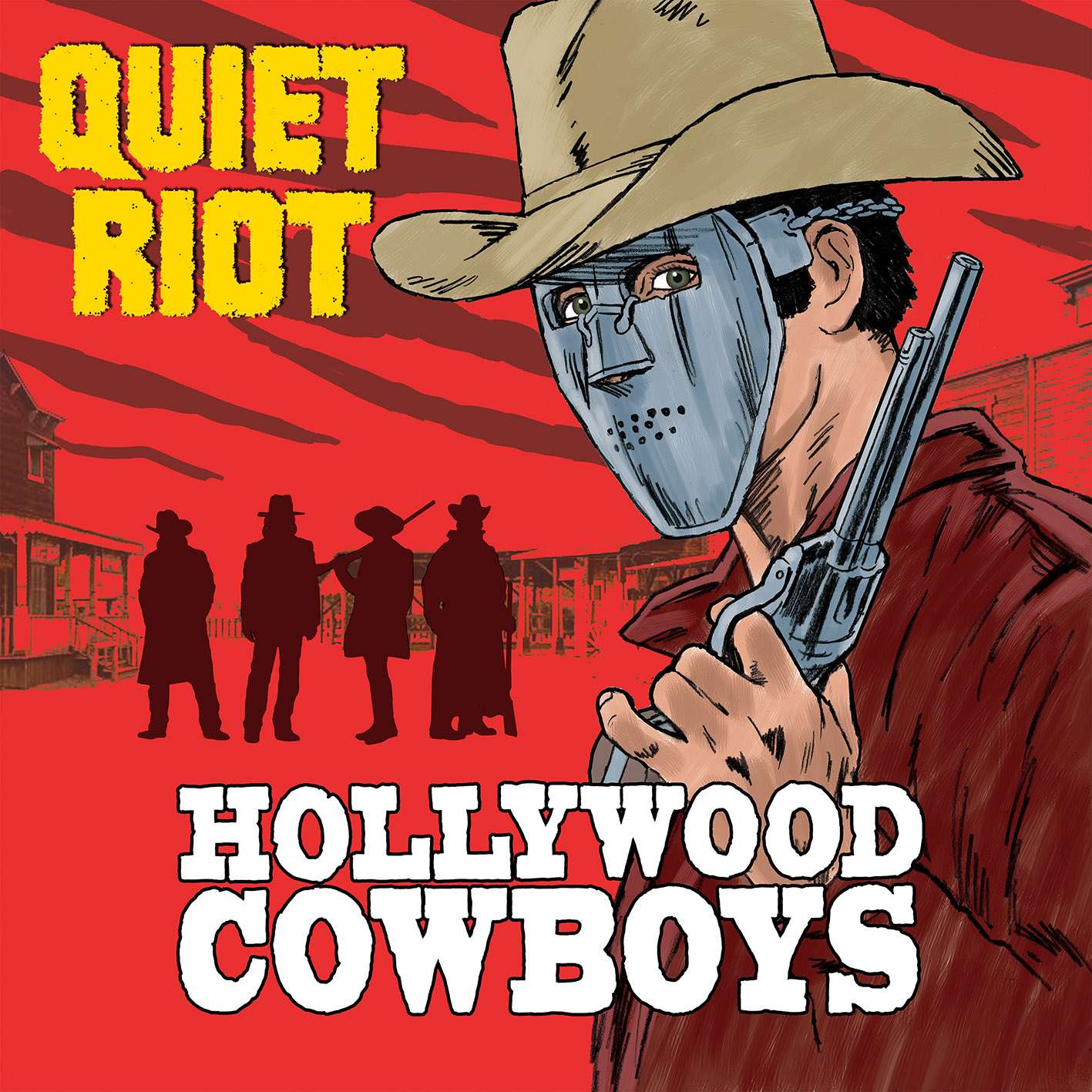 Before I go…
A few weeks ago it was announced that James Durbin had left Quiet Riot to pursue other opportunities.  His replacement was the guy who Durbin replaced – Jizzy Pearl.  I never saw QR with Pearl, but I enjoyed the album he made with Quiet Riot too (QR 10).  One of my favorite overall QR tracks comes from that album – "Rock in Peace".  Would like to see that brought up again.
Finally, Frankie has also announced he has been fighting Stage 4 pancreatic cancer since around this past April.  That's definitely not good news, but he's fighting it – which is great news.  He's improved to the point where he can play live shows again.  He's also put out word he's been writing more, and laid down drum tracks for new songs beyond Cowboys.  So I'll be looking forward to to that stuff.
I put all this stuff at the bottom, since it's not really part of Hollywood Cowboys, but it would feel odd to not include it at all as it is current events.
Bang Thy Head!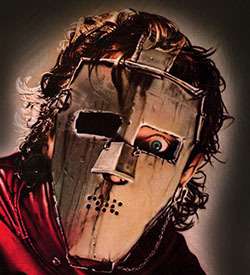 UPDATE
I got my physical vinyl pre-order on Thursday afternoon the 7th.  It's been ages since I bought Quiet Riot on vinyl, I think going all the way back to Condition Critical.  Feels nice to have this kind of release again.