In its second season, the revived Doctor Who has its second Doctor in David John McDonald, more popularly known as David Tennant.  He took over for Christopher Eccleston who stayed just one (brilliant) series.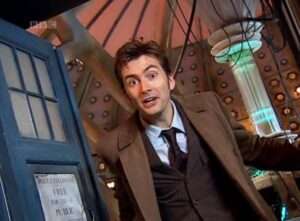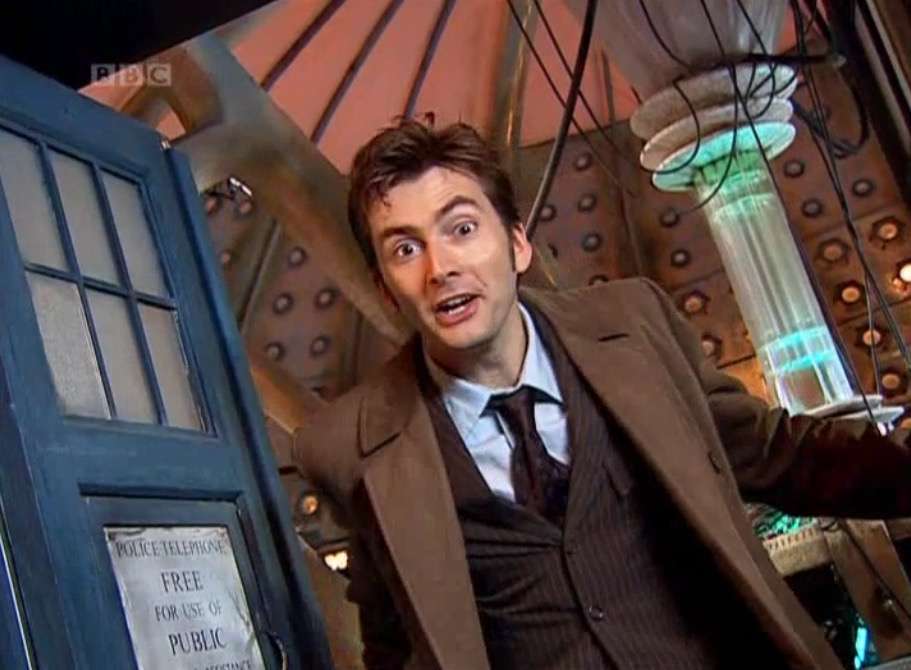 David was the first Doctor Who lead actor who was fan of the programme when he was a child.  He apparently queued up to meet Tom Baker at an event back in the day, and of course became the longest serving (by episodes) modern Doctor to date.  The reference to Tom Baker is not out of bounds there, as Tennant tends to share one thing with Tom Baker.  When one thinks about classic Doctor Who, most fans tend to know Doctor Who as "the guy with the scarf".  For modern Who it tends to be David Tennant at the top of "favorite Doctor" lists.  That's not my personal opinion, but Tennant fit into the role very easily – much like Tom Baker did.  You really bought him being the Doctor, and when I saw him outside of Doctor Who, it was "Hey look – it's the Doctor as…."  Much in the way Tom Baker did.  Not all the Doctors can pull that off, but Tennant does.
He wasn't an immediate fit for me – in fact it probably wasn't until Martha Jones came on board in David's second series that it really gelled.  That's not to say that his first series was bad.  Far from it – there was some amazing stories in his first series. School Reunion was glorious (I mean – Sarah Jane and K-9?!).  Impossible Planet / Satan Pit was marvelous.  But overall I felt there were some really weak ones, and there was a stretch when there were to really bad episodes in a row (Love & Monsters and Fear Her).  Then on top of it, we had 10 and Rose Tyler.  I've said it before, I did NOT like Rose Tyler with Tennant's Doctor.  She worked perfectly with Chris Eccleston.  I'll get into why I feel that way in the section about Rose below, but overall, David's first series was really weak as a whole, IMO.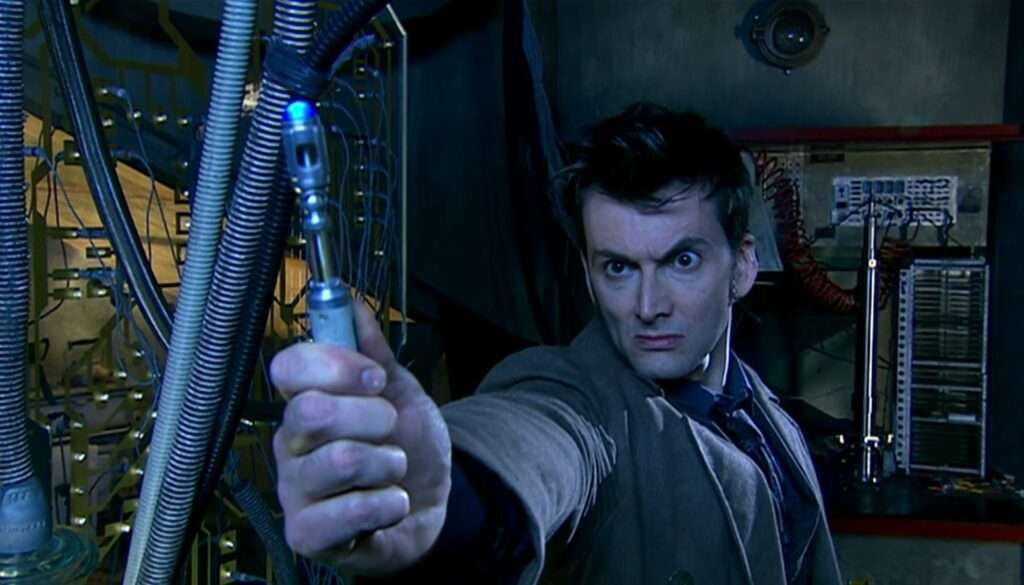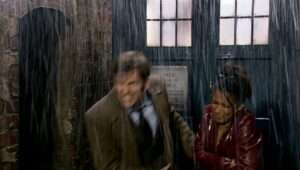 Once we got to David's second series and Martha Jones, things improved.  First I rather liked the Doctor companion relationship.  Now, it still had a bunch of "I'm horny for you" stuff, but it was all FROM Martha's side of things.  The Doctor didn't reciprocate. Which was good.  However, it wasn't just that side of things that improved.  The stories themselves were much better than Series 1.  There some absolute bangers in this.  I thought Smith & Jones was a great introduction to a new companion. Gridlock was fun, and featured the return of an obscure 60's companion, and then we had an odd Dalek two parter, a couple of decent stories, then the back half of the season was off the charts amazing.  The final six episodes of the season were amazing.  The first was a two parter called Human Nature / The Family of Blood which had the Doctor turn human and had some deeply emotional stuff in it.  There was a three parter to end the series which was Utopia / The Sound of Drums / The Last of the Time Lords.  Utopia is probably my single favorite David Tennant Doctor Who story.  It's got everything, plus the return of the Master – first as Derek Jacobi, and then John Simm.  So much to love there.  It's also the only three part story in all of Modern Doctor Who – the equivalent of a classic series 6 parter.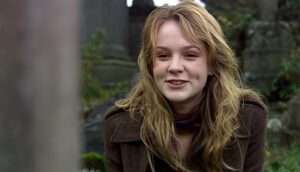 But right before the three parter came what a lot of people consider to be the best individual episode of modern Doctor Who – Blink.  I don't think it's THE best, but it's damn good.  The main reason I can't rank it at the top was it was a "Doctor Lite" episode.  The major part of this story is driven by Sally Sparrow (played wonderfully by Carey Mulligan).  The Doctor & Martha are barely in it.  They are very much background characters, but it doesn't matter.  The story feels like Doctor Who – it seeps Doctor Who.  It just don't have a ton of the actual Doctor it in as such.  Still, it's a great episode, and when hit it a couple of weeks ago in the marathon, I enjoyed it just as much, despite knowing everything that was coming in the story.  My wife gets scared easily by well, "scary things" on TV, and she still jumps at this one, despite knowing everything that's coming.  The story also managed to turn every statue in the world into a potential threat.  Most people after they watch this for the first time notice stone statues and gargoyles in a different way for a time. Well played, Mr. Moffat.  Contains one the greatest pick up lines I've ever heard in my life..  "because life is short and you are hot", and of course "Blink and you're dead!"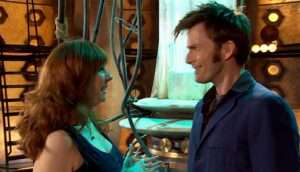 Then we get to David's third full series, and they bring back Donna Noble as the primary companion for series four.  At time, I remember there being some negative blowback about that.  Donna had already been in the series as the companion for the Christmas special in-between Rose & Martha.  While I don't think people actively HATED Donna, she was extremely shouty and complainy in that story.  So the prospect of an entire series of that I think turned off most people.  Myself included.  Of course, with it being Doctor Who, I was gonna watch it anyway.  It turned out that Donna was was my favorite companion of the 10th Doctor.  Mostly because there was none of the underlying romantic bullshit subplots here.  This was just a "friend" traveling with him.  They addressed that in the first episode, once it was an issue of her staying, they had a funny scene where they played on the word "mate" – "You're not mating with me sunshine".  This was brought up several times during the season when several characters in various stories kept implying that The Doctor and Donna were married or a couple or something.  Was always a funny reaction.   Donna was the Doctor's conscious in a way that Rose & Martha never were.  There was some bluster with Donna – she wasn't completely changed from the version in Runaway Bride, but with the really rough edges worked out, the character was a lot better.  As I said, my favorite of the Tennant era companions.
David's era ended up with a handful of specials (four in all comprising 5 episodes).  They spanned from 25 Dec 2008 to 1 Jan 2010, and each of them had an individual companion, although the defintion of what qualifies as a companion is stretched during this time.  None of them were bad – in fact several of them were quite good.  But the problem I have with all of them except the last is that the companions in there were all one offs.  They were fine within that story, but they never showed up again – so you couldn't get too invested in them.  I have a few words to say about each of them in the companion section below.  I kind of wish the specials didn't have all those solo companions, or perhaps one companion that went through just the specials.  Ah well.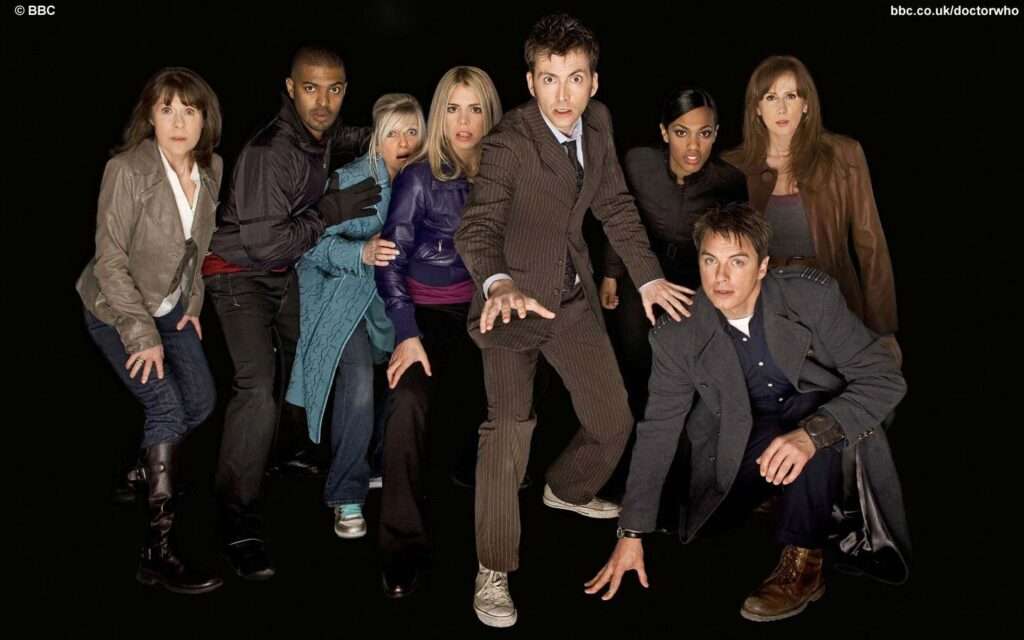 As I've done in the other sections, here's a few words about the companions David's Tenth Doctor traveled with.  But before I get to that, here's some numbers on his series,
Number of series: 3.5 (.5 is specials in 2009)
Number of stories: 36
Number of episodes: 47
Number of companions: 8 total (3 major, however)
His companion list is a bit skewed.  He had a total of 3 primary companions, one for each of the three full series he had.  However, he also had quite a few Christmas (and other time) specials.  All of those had their own "one off" companions (although the first ended up retuning later for a full series – that's Donna).  So while he seemingly has a lot at eight, only three of them were proper "full" companions, the rest were in individual stories only.   Anyway, here they are…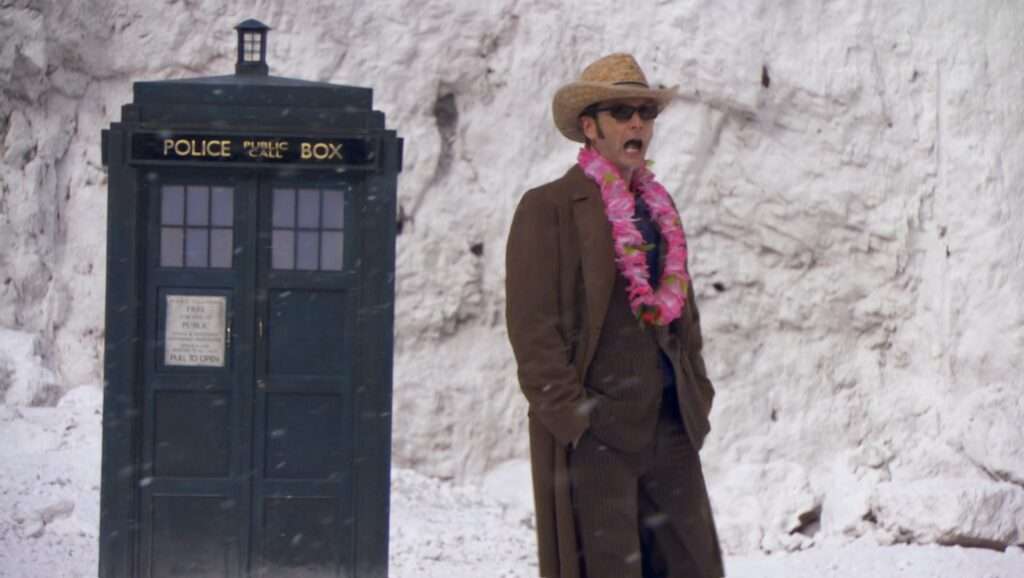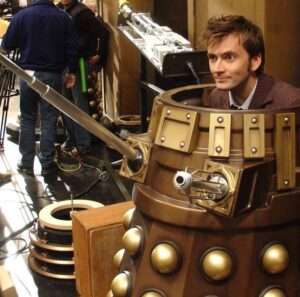 Add David to the list of Doctors I've never met in person.  That's all I have to say about that.
His tenure was very well received, and I think a lot of that shows from him being a fan of the show when he was younger (something we'll see again with Capaldi later).  His time in the show technically started before his era on TV.  He did a voice in the wilderness era special "Scream of the Shalka".  Was a background voice and not one of the main characters, but still.
Unlike his immediate predecessor, there's a lot to talk about with David Tennant returning to Doctor Who.  His final episode aired 1 Jan 2010, and he returned to TV three years after that to participate in the 50th Anniversary special, "The Day of the Doctor".  Around that same time he had a small cameo in the related item "The Five-Ish Doctors Reboot", which is fucking glorious.  I mean it is the most densely packed in joke thing ever, but man, for someone like me, it's Heaven – more on that special later when I get to it chronologically.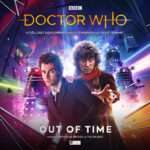 David of course has don a metric ton of Big Finish audios.  Like a lot of them.  Too many for my ears.  Not to say they are bad, just audio books aren't my favorite thing.  I've listened to some – one in particular he did with Tom Baker was a lot of fun on a long road trip one time.  Like I said, there's a metric ton of them and if you're hankering for more Tennant, then check them out.
David of course has done something that no other actor has done in the entire history of Doctor Who.  He's returned as the incumbent Doctor.  As I write this in early Aug of 2023, his future incarnation hasn't happened yet.  When Jodie Whittaker left the role in 2022, she regenerated into David Tennant.  In real life this is because the next story after her departure will be the 60th anniversary, and it was decided by (also returning) show runner Russell T Davies that he didn't want to stick a brand new Doctor in an anniversary special as the primary Doctor.  So we get Tennant again, but not as the 10th, but as the 14th Doctor.  We don't know much about that, but it will be something interesting further on down the line – could they bring Tennant back for a multi-Doctor special and have both 10 and 14 at the same time?  :)
I very much enjoyed his time as the Doctor, and was in no way looking forward to his era ending.  Having said that, I'm very eager to go through Matt Smith again, as his era is my daughter's favorite, and I want to watch it again through that lens.  It's a happy one for me.