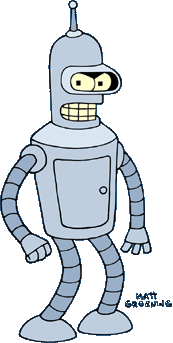 One of the more annoying TV decisions in awhile comes to a head this Sunday when Fox airs the final new episode of Futurama. This show started off weak for me, but it got wickedly funny, and while it was frequently bizarre, it was almost always entertaining. It's probably more funny than the Simpsons is now. I still like the Simpsons, but I enjoy Futurama more. I'm kind of annoyed that Fox didn't schedule it better so it could have a chance, or that Cartoon network didn't pick it up.
A great place for Futurama information is this site: Can't Get Enough Futurama. Check it out.
We do at least have the Series I & Series II DVD box sets available for the show, so I guess it's not all lost. Just that there won't be anything new, dammit!
A parting comment from me to folks who decided it should be canceled… Bite my Shiny Metal ass!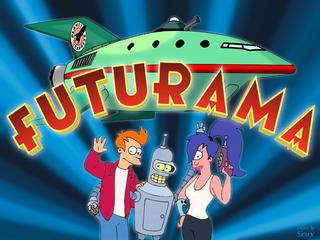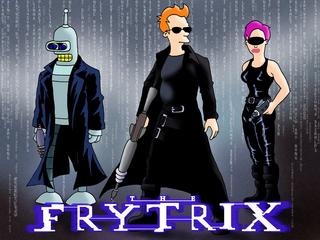 I can't remember where I picked up these pictures online, or I'd credit the person who did the Matrix one.